NOMBRAMIENTO
María Antonia Rodríguez, nueva directora general de Dell Technologies en España
Dell Technologies anuncia el nombramiento de María Antonia Rodríguez como nueva directora general de la compañía en España.
Cibersur.com
|
03/04/2023 09:19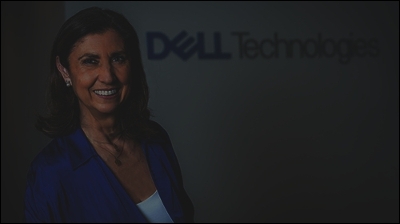 María Antonia se incorporó a Dell en 1998; desde 2020 ocupaba los cargos de directora comercial de Grandes Cuentas del Sector Privado y Spain Site Leader. Esta experiencia le proporciona un profundo conocimiento de las tendencias tecnológicas más innovadoras y le permite comprender las necesidades de las organizaciones en un momento crucial dentro de sus procesos de transformación.
Durante estos años, Dell Technologies ha reconocido el trabajo y los resultados conseguidos por María Antonia en diferentes ocasiones, destacando los galardones "EMEA Inspiring Leader of the Year" en 2016 y "EMEA Award as Country Integration Lead" en 2017. Este último por su contribución a la integración de Dell y EMC en España.
"Es un honor liderar en España la compañía en la que he desarrollado gran parte de mi trayectoria profesional. La visión de Dell Technologies es crear tecnologías que impulsen el progreso humano y, desde mi nueva posición, seguiré trabajando para ayudar a las organizaciones a mejorar sus resultados de negocio gracias a la innovación tecnológica", afirma María Antonia Rodríguez.
Antes de llegar a Dell, María Antonia desempeñó distintas posiciones en empresas como Fujitsu, ICL, Nokia Data o Ericsson.
María Antonia Rodríguez es licenciada en Ciencias Empresariales por la Universidad Complutense de Madrid.